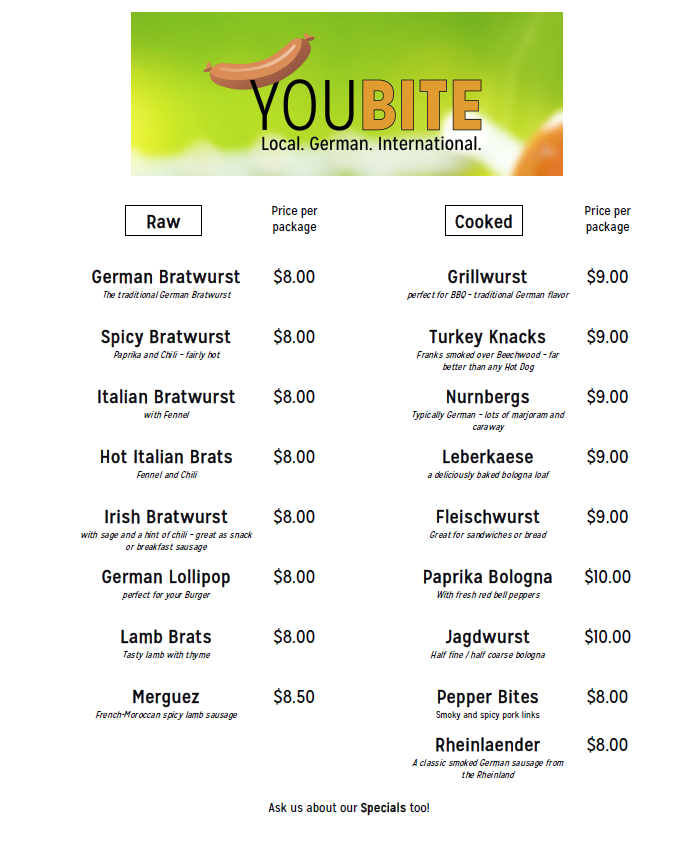 Where to find our products?
Come to our store. We opened it in December 2018. You can find us right here in Camarillo.
Of course, you can also always check out the online shop that gives you the option to buy some of our most favorite products online.
Certainly you can also give us a call at (8O5) 308-3682 or write us an email at info(at)you-bite.com and let us know what you would like to order and we will be more than happy to help you out.
Also you can meet David and Carina the two sausage makers at the Farmers Market in Camarillo where we also sell our products .
But we're not only selling at the Camarillo Farmers Market. Check out our Farmers Markets and come to the location closest to you. We hope to see you there!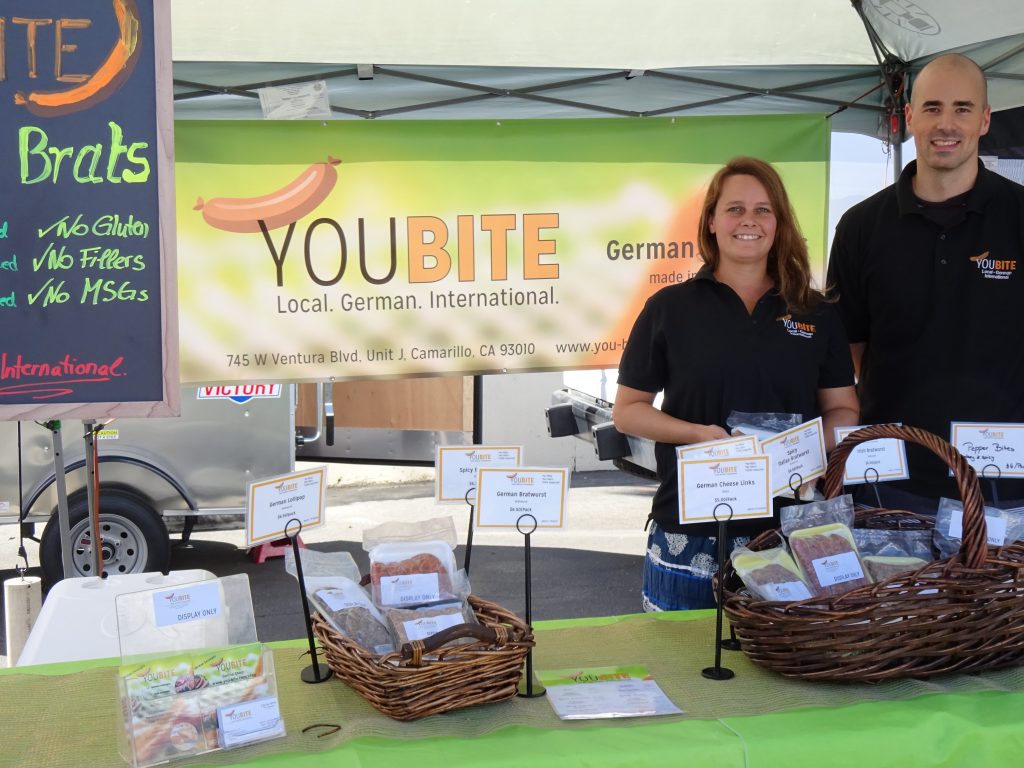 And a big thank you to everybody who already tells people about YOUBITE. It's the best compliment we can get.
The best German sausage business!
Come and check out for yourself our delicious sausages that will have you longing for more in no time. Our sausages are delicious, self made without any fillers or MSGs and naturally gluten free.